OGHS Announces the Opening of WellSmart Health of LSUE
Category: News
Posted On:
Written By:

Opelousas General
Opelousas General Health System celebrated the opening of WellSmart Health of LSUE on September 5, 2019, with a ribbon-cutting ceremony and open house. Dr. Nancee Sorenson, Chancellor, welcomed the guests and expressed her appreciation on behalf of the university for the opportunity to host a medical clinic on the campus of LSUE.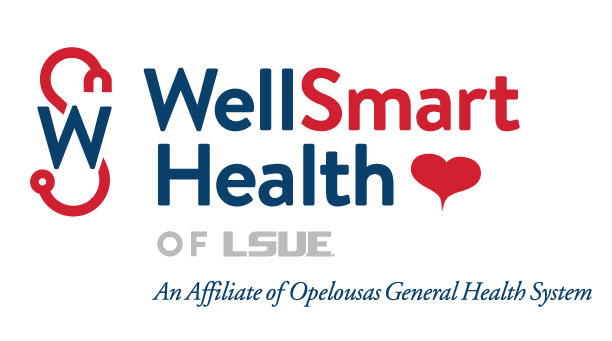 Amanda Fontenot, VP of Marketing and Physician Services, also addressed the guests. She acknowledged LSUE for their role in the opening of the clinic and for the excellent education and training of the medical students that graduate from the Respiratory, Medical Imaging and Nursing programs that OGHS collaborates within providing clinical training. She also acknowledged LSUE for their impact on economic development in St. Landry Parish by providing a well-educated workforce for the multiple industries in Acadiana.
The new WellSmart Health Clinic of LSUE is located inside the Acadian Center and provides services including sports physicals, annual wellness visits, drug screens, same-day sick visits, and management of chronic diseases. The clinic is open to students, faculty, staff, and to the community of Eunice Jace Holmes, FNP, is the clinic provider. The hours of operation are Monday-Friday, 7:30 a.m. to 4:30 p.m. The phone number is (337) 457-6110.