Kenneth Cochran, OGHS President & CEO Named One of Becker's Healthcare Top 60 Rural CEOs to Know
Category: News
Posted On:
Written By:

Opelousas General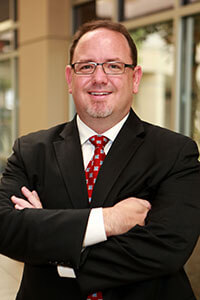 Trade publication Becker's Healthcare has released its' 2019 list of leaders making a positive impact on their organizations. This year's featured CEOs lead hospitals consistently recognized by the National Rural Health Association, American Hospital Association and HIMSS as top institutions. Not only do these recognized leaders possess extensive experience in healthcare management, demonstrating their commitment to offering high quality, accessible care to rural populations, but many also sit on local chamber of commerce boards and serve state hospital associations.
This year, Dr. Kenneth Cochran, DSc, RN, FACHE, President & CEO has been named among these top 60 rural hospital and health system CEOs to know, one of only two selected from Louisiana. Cochran has more than 20 years of healthcare leadership experience. He is extensively involved in his local community, serving as President of the Rotary Club of Opelousas Sunrise, and Chairman of the St. Landry Chamber of Commerce, Committee Member of the St. Landry Parish Schools Strategic Planning Committee, member of Vision St. Landry and Louisiana State University-Eunice Advisory Board. At the State level, he was recently appointed to the Louisiana Hospital Association Board of Directors, Trustee of the LHA's Research and Education Foundation (LHAREF), and a member of the Legislative Review and Policy Council. Nationally, Dr. Cochran has been recognized by the American College of Healthcare Executives with the Regent's Award and Early Career Healthcare Executive. He is also a member of the American Hospital Association Clinical Leadership Committee and the Vice Chair of the Center of Health Organization Transformation.
Dr. Cochran has led Opelousas General's 209-bed, two-campus facility, since 2015. Joining the hospital during a decade-long negative revenue and margin trend, Dr. Cochran reshaped the system, growing revenues significantly. Dr. Cochran also expanded the health system by building an 11,000-square-foot cancer center and has assisted in bringing 20 new physicians into the system.
"We are extremely proud of Dr. Cochran and very fortunate to have the exceptional leadership that he provides to our organization. His visionary guidance has led us to the success that we have and continue to experience," said Gina Tuttle, Chairman of the Board of Trustees of Opelousas General Health System.
For inclusion on this list, individuals must serve as CEOs of hospitals in "rural" areas, defined by location outside major metropolitan areas. Becker's Hospital Review analyzed compilations by ranking and award agencies, such as the National Rural Health Association's list of top rural community hospitals. The editorial team also accepted nominations for the list.
About Becker's Hospital Review: Becker's Hospital Review is a monthly publication offering up-to-date business and legal news and analysis relating to hospitals and health systems. Geared toward high-level hospital leaders, the publication strives to provide valuable content, including hospital and health system news, best practices, and legal guidance specifically for these decision-makers. Each issue of Becker's Hospital Review reaches more than 18,000 people, primarily acute-care hospital CEOs, CFOs and CIOs. The full list can be read here:https://www.beckershospitalreview.com/50-rural-hospital-and-health-system-ceos-to-know-2019.html Note: Individuals cannot pay for inclusion on this list.
About Opelousas General Health System: Since 1957, Opelousas General Health System has been dedicated to the provision of quality health care through its strong commitment and high standards. Central to the success of OGHS's commitment for excellence is the presence of an outstanding and highly qualified staff of physicians, nurses, technologist and other personnel who provide professional treatment in a caring environment. Serving as the region's referral medical center, OGHS is a 209-bed, full service medical center, and the area's most comprehensive community health care facility offering a wide range of medical specialties and state-of-the-art technology. Visit us at www.opelousasgeneral.com.