American Society of Healthcare Risk Management (ASHRM) Recognizes Karen Gremillion
Category: News
Posted On:
Written By:

Opelousas General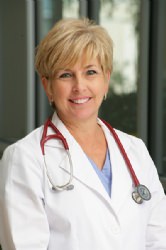 The American Society of Healthcare Risk Management (ASHRM) recently recognized Karen Gremillion, BSN, RN for successfully passing the credentialing exam and awarded her certification as a Clinical Professional Healthcare Risk Manager (CPHRM). She obtained this designation on July 7, 2017. This certification ensures that the healthcare risk manager is highly knowledgeable and educated in the field of healthcare and management.
The Opelousas General Health System's risk management team consists of Karen Gremillion and Betty Soileau, both of whom are committed to patient safety by proactively identifying and eliminating risks that could lead to serious, preventable safety events. They are also responsible for clinical, risk financing, regulatory and business issues.
"Mrs. Gremillion is committed to quality patient care. She strives to continuously master and implement best practices that reduce risk to our patients. She covers a comprehensive audience and promotes overall safe patient care hospital wide," said Kenneth Cochran, DSc, RN, FACHE, President and CEO of Opelousas General Health System. "We are very fortunate to have her on our risk management team," he added.
About The American Society for Healthcare Risk Management (ASHRM): Established in 1980, the American Society for Healthcare Risk Management (ASHRM) is a personal membership group of the American Hospital Association (AHA) with nearly 6,000 members representing risk management, patient safety, insurance, law, finance and other related professions. ASHRM promotes effective and innovative risk management strategies and professional leadership through education, recognition, advocacy, publications, networking and interactions with leading healthcare organizations and government agencies. ASHRM initiatives focus on developing and implementing safe and effective patient care practices, the preservation of financial resources and the maintenance of safe working environments.
About Opelousas General Health System
Since 1957, Opelousas General Health System has been dedicated to the provision of quality health care through its strong commitment and high standards. Central to the success of OGHS's commitment for excellence is the presence of an outstanding and highly qualified staff of physicians, nurses, technologists and other personnel who provide professional treatment in a caring environment. Serving as the region's referral medical center, OGHS is a 225-bed, full service medical center, and the area's most comprehensive community health care facility offering a wide range of medical specialties and state-of-the-art technology. Visit us at www.opelousasgeneral.com.