Opelousas General Health System Foundation Selects
Hall of Fame Inductees
Category: News
Posted On:
Gina Bradley Tuttle, Chairman of the Board of Trustees, has announced that four individuals have been selected to be inducted into the Opelousas General Health System Hall of Fame. The legacy of these individuals exemplifies service and dedication and will be recognized and honored during our third annual Hall of Fame Gala. Due to the increased cases of COVID-19, the event has been rescheduled for Thursday, April 21, 2022 at 5:30 p.m. at the Opelousas Civic Center in Opelousas, LA.
The following individuals have been selected as inductees:
Mary Ruth Clues, Head Chef (posthumous)
Dr. Frederick Lionel Mayer, Orthopaedic Surgeon (posthumous)
Dr. Lana Metoyer, Family Medicine (posthumous)
Judy A. Theall, Director of Community Relations and Physician Recruiting
The inductees were selected by a special committee of the Board of Trustees and OGHS Foundation Board from nominations received from employees, physicians, and the community.
"Through their dedication and commitment to OGHS, these individuals exemplified our mission of providing high quality care. We are pleased to recognize these significant honorees who have given so much of themselves for the benefit of others," said Tuttle.
As the presenting sponsor of this event, Mark Cullen, Chairman of Compass Health says, "We are honored to serve as the 2022 presenting sponsor for Hall of Fame and are pleased to have this significant role in recognizing these extraordinary individuals for their accomplishments."
For more information, or to purchase tickets to the Hall of Fame Gala, simply visit https://bit.ly/3jen7Wt.
---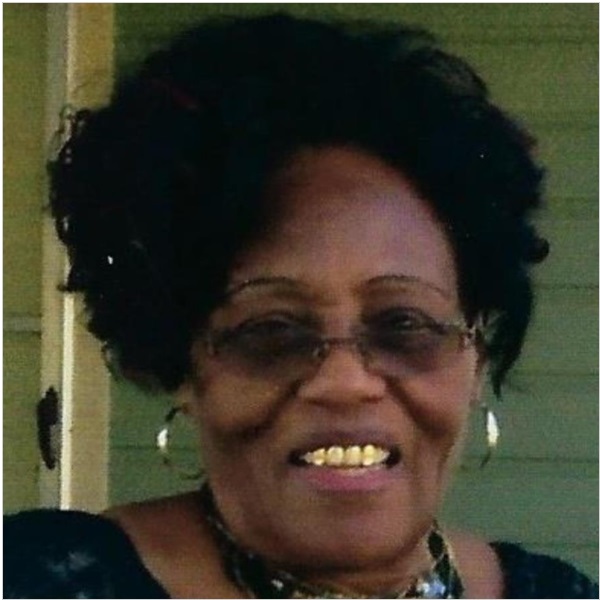 Mary "Ruth" Clues
Ruth Clues was born on August 3, 1938 in Opelousas. She grew up in Opelousas and attended St. Landry High School. At the age of 24, she began working at Opelousas General Hospital in the Dietary Department, where she remained employed for the next 51 years. She celebrated 50 years of service in 2012 and retired one year later in 2013.
Ruth left a lasting impression on her co-workers, hospital staff and physicians. She had an outgoing personality and was a friend to all. She enjoyed getting to know new people and always made them feel welcome. She had a special relationship with the medical staff, always making sure their requested meals were served. She treated them like one of her children.
In addition to serving the regular dietary needs of the hospital, Ruth often participated in hospital sponsored events such as the St. Landry Chamber of Commerce "Soiree' Royale" and the Cattlemen's Association "Here's the Beef Contest". Ruth also prepared special meals for the Board of Trustees, as well as the hospital's "Business After Hours" events.
She was the recipient of the "Employee of the Month" award in April 1991 and in February 2001. Ruth loved singing, listening to music, sitting and talking with family and friends, and indulging in crawfish, as it was her favorite dish.
She dedicated her entire life to Opelousas General and to her beloved son, Glenn. She was a member of the Greater Live Oak Baptist Church in Opelousas, where she was honored for her dedicated service in 2019.
Ruth will forever be remembered for her generous heart and love of others. She will be cherished by all her Opelousas General Health System family. Ruth passed away on April 18, 2020. She has one son, Glenn, and a step-granddaughter.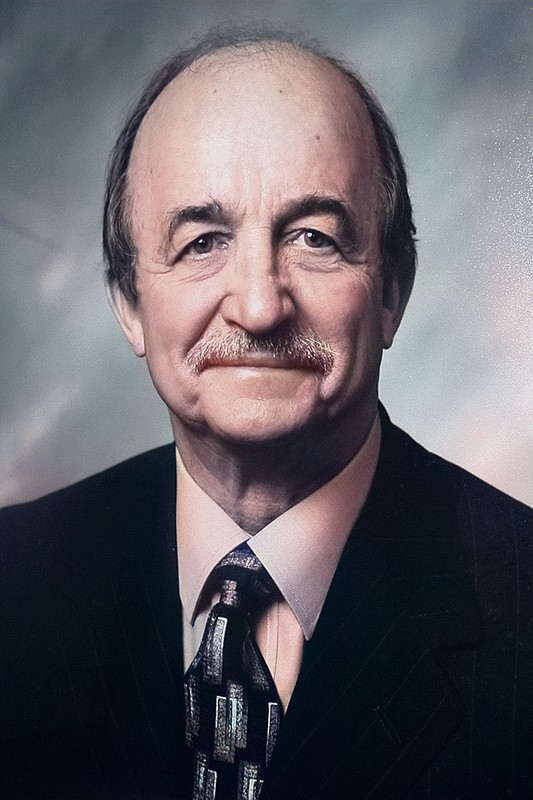 Frederick Lionel Mayer, M.D.
Dr. Frederick Lionel Mayer was born on May 31, 1933 in Opelousas, LA. He grew up in Opelousas and graduated from Opelousas High School in 1951. Dr. Mayer received his Medical Doctorate Degree from LSU School of Medicine in New Orleans, LA in 1963. He completed his residency in Orthopaedic Surgery from Charity Hospital, New Orleans, LA, where he served as chief resident.
Dr. Mayer joined the OGH medical staff in February of 1969 and in 1978 began his private practice, Mayer Orthopaedic Surgery Clinic. He was one of the original founders of Doctors' Hospital. He served as assistant clinical professor of LSU Orthopaedic Service at Lafayette Charity Hospital from 1976 – 1984.
He enhanced the lives of countless individuals throughout his 42-year career. While he practiced all aspects of orthopaedic care, Dr. Mayer specialized in orthopaedic trauma. He was very involved in the detection and treatment of orthopaedic cases in the OGHS emergency department dedicating much of his time taking ER call until his retirement at age seventy-seven. He was a highly regarded physician and surgeon by the Opelousas/St. Landry community. He was a member of the St. Landry Parish Medical Society, the Louisiana State Medical Society and the Acadiana Orthopaedic Society. After a long successful and gratifying career, Dr. Mayer retired in 2010.
He was an avid hunter, especially enjoying the spring turkey hunting season where he and his sons often traveled to the woods of Mississippi for long weekends. Dr. Mayer was a knife collector, having collected over 100 specialty knives throughout his life. He also had a love for traveling, which he did in his free time.
Dr. Mayer was called to eternal rest on April 7, 2017 at the age of 83. He was a caring and loving husband, father, grandfather and friend. He was married to Elaine Ledoux Mayer, who passed away in 2012. They have three sons, Marc, John, and Fred and three grandchildren.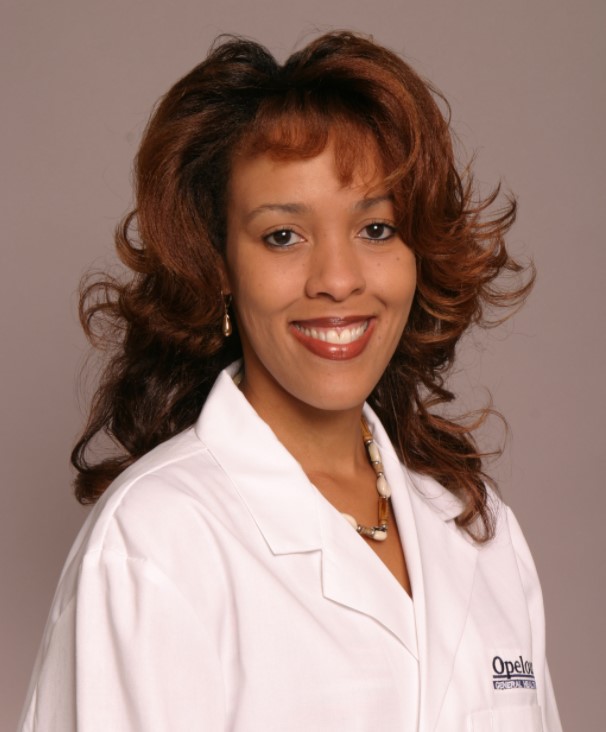 Lana Metoyer, M.D.
Dr. Lana Metoyer was born on February 6, 1969 in Opelousas. She graduated from Opelousas High School in 1987. She earned her Bachelors of Science Degree from Louisiana State University in Baton Rouge and her Medical Doctorate Degree from Louisiana State University in New Orleans. She was board certified in Family Medicine and was a member of the American Academy of Family Medicine.
On April 8, 1995, at the age of 26, she married Dr. Derek Metoyer. She and her husband completed a three-year residency in Family Medicine before returning to Opelousas to start their medical practice, Metoyer Family Medical Center in 1998. In 1999, Dr. Lana served as a preceptor for 3rd-year Tulane medical students for their family medicine rotation. She also served on the advisory boards of the New Life Center and T.H. Harris Technical School, which is now South Louisiana Community College (SLCC). In 2010, she was included among "Louisiana's Best Doctors" in Louisiana Life magazine and in 2012, she received the St. Landry Chamber of Commerce Distinguished Citizen Award for positively impacting the lives of the people in her community.
Dr. Metoyer knew from an early age that she wanted to go into medicine. Her caring nature and kind heart, together with her knowledge, wisdom and understanding equipped her with what it took to be a first class, exceptional physician. Her patients adored her. Many of them describing her as a gentle soul and earthly angel. All who knew her remember her as a kind, compassionate servant whose greatest gift was her love of others.
Dr. Metoyer was a devoted lifelong member of the St Mark United Methodist Church, once pastored by her paternal grandfather, Rev. Frank Aldridge.
Dr. Lana entered into eternal rest on July 28, 2016 after a long battle with breast cancer. She and Dr. Derek have three children Arianne, Derek "DJ" II and Adam.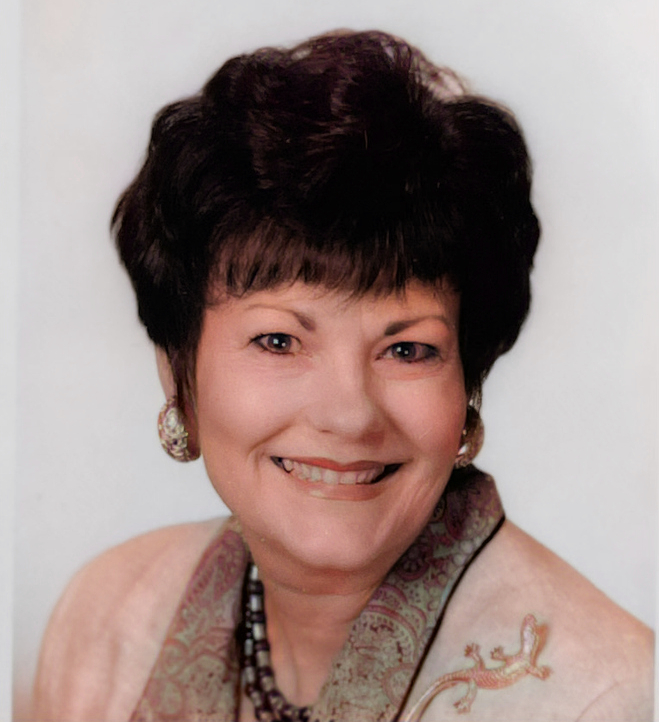 Judy Theall
Judy Theall was born on December 14, 1944 in Center, TX. She and her family moved to Lafayette in 1962. She attended Northside High School, where she graduated in 1963. In January of 1964, she and her high school sweetheart, Brad were married. After the wedding, they moved to Savanna, GA, where Brad was stationed in the Air Force. For several years after, they moved many times before settling in Sacramento, CA. In 1982, they moved back to Lafayette.
In 1983, Judy became part of the professional community in Opelousas by accepting a sales job with KSLO radio. In this role, she hosted a radio show called The Trading Post, solicited advertising, and worked on community projects in Opelousas. In 1985, she began working at Doctor's Hospital, where she continued her community involvement.
In August of 1999, Judy accepted the Community Relations and Physician Recruiting Director position at Opelousas General Health System. During her eleven-year tenure, she recruited numerous physicians, many of which are still members of the OGHS medical staff. She was instrumental in the extensive growth of OGHS' specialized services and was very involved in the business community. She served on several fundraising committees including the American Heart Association, where she served as president; March of Dimes; Louisiana Hospice and Palliative Care; and St. Landry/Evangeline United Way. She contributed yearly to the success of the Heritage Festival and was one of the founding members of Soiree' Royale. She served on the Yambilee Festival Committee, was a member of the Opelousas Woman's Club and served as a board member on the St. Landry Council on Aging and Senior Companion Programs. Judy worked with the St. Landry Parish School Board on several of their strategic projects involving businesses including Read Across America, AHEC of a Summer, and Student of the Year. She served as Senior Companion Advisory Council President and President of LHC Hospice. In 1991, she served as the first woman president of the Opelousas Lions Club. She also served and as a board member on the Opelousas – St. Landry Chamber of Commerce, where she was appointed Chairman of the Board in 1998.
Judy is the recipient of two Opelousas -St. Landry Chamber of Commerce awards. In 1995, she was awarded Citizen of the Year and in 1999, she received the Athena Award. She also received many other awards for her community service including the Louisiana Association of Educator's Friend of Education Award in 2001, the Opelousas Police Department's Law Enforcement Award in 2004, and Mentor of the Year by the District Attorney Mentoring Program Committee.
Judy's legacy of community service will forever be remembered and cherished by the lives she has touched. We are thankful for her dedication and love for Opelousas General Health System and for her community. Judy and Brad are the parents of three sons, Aaron, Jeffery and Torrey and of grandparents to six grandchildren.
For more information, or to purchase tickets to the Hall of Fame Gala, simply visit https://bit.ly/3jen7Wt.